Czym są instancje z mapami ?

Już od dość wczesnego levelu dostajemy od NPCów, ze Skrzynek, lub Beadów itiemy zwane Map Fragment.
Map fragments możemy również zakupić w Trade Office.
Do czego będą nam potrzebne te map fragment ?

Na każdym kontynencie są dodatkowe instancje, które wymagają specjalnej wejściówki. Wejściówkę otrzymuje się z:
wymiany 3 sztuk map fragment


na  mapkę.

Za wymianę każdej mapy musimy zapłacić określoną ilość golda.
Co możemy otrzymać za te instancje ?
Mianowicie otrzymujemy tutaj więcej golda. Na te instancje najbardziej opłaca się chodzić kiedy naszym dziennym bonusem będzie bonus gold. Jeśli będziemy mieli 100% Bonus Gold wtedy ilość golda z danej instancji nam się podwaja. Złoto wypada nam z zabitych mobków i ze skrzynek. Dodatkowo dostajemy ze skrzynek takie itiemy: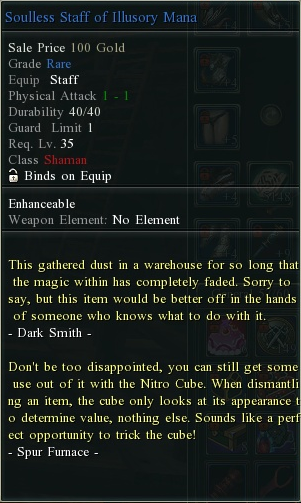 Itiemy te wkładamy u kowala do zakładki Dismantle. Po ich rozbicu (do tego celu właśnie służą) otrzymujemy losowe materiały. Do wszystkich rodzajów crafta, itiemy do enchancowania armoru lub broni, różne shardy itp. Jeżeli mamy zapas map i trafi nam się bonus gold, biegamy na te instancje tyle razy na ile pozwala nam ilość staminy jaką posiadamy. Wtedy nie expimy tylko zarabiamy :D Gracze z utęsknieniem czekają na bonus golda. Jeżeli będziecie chcieli iść na te instancje bez tego bonusu oczywiście też można, przychód będzie mniejszy ale jak to mawiają gold to gold :D
Więcj o danej instancji tutaj
...opracowanie by Mithy...
Ad blocker interference detected!
Wikia is a free-to-use site that makes money from advertising. We have a modified experience for viewers using ad blockers

Wikia is not accessible if you've made further modifications. Remove the custom ad blocker rule(s) and the page will load as expected.